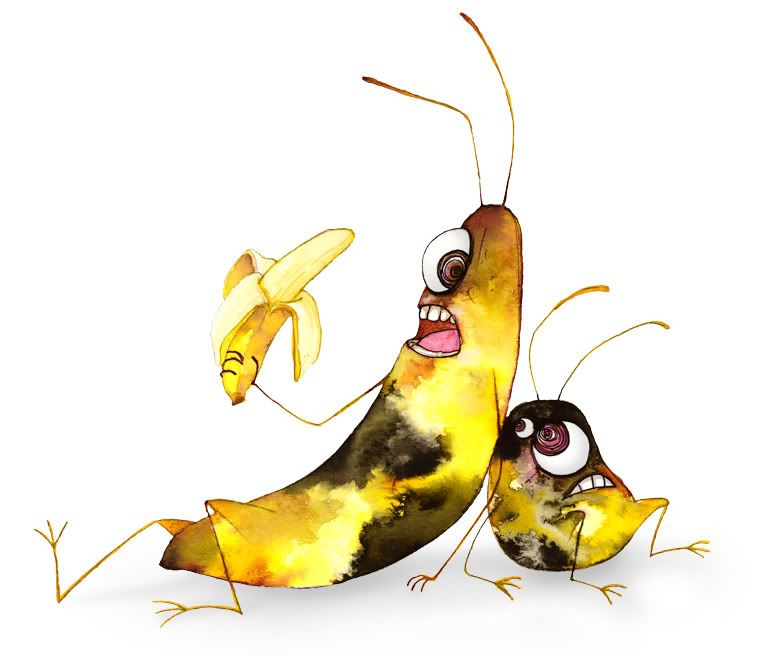 Guys. Seriously guys. If you keep eating the bananas when they're that yellow, how can I make banana bread? Everyone knows you have to use the most terrifyingly brown and squishy bananas to make the best banana bread.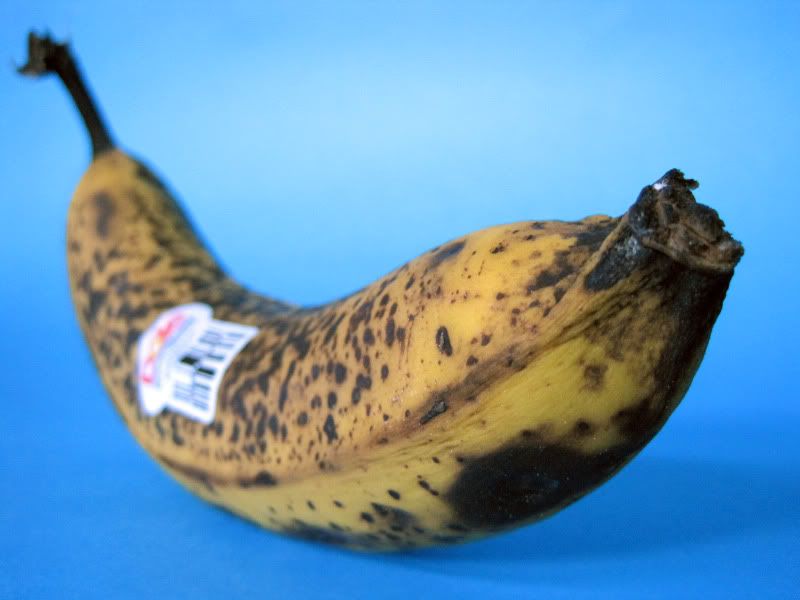 Okay, I'll be honest. This is actually the more photogenic of the two bananas I used. The other one...well, it would have disintegrated if I'd tried to do more than move it from the counter to the bowl to mash it.


Recipe for Banana Nut Bread


Ingredients:
1 cup

whole-wheat flour

3/4 cups

all-purpose flour

2 teaspoons

baking powder

1/2 teaspoon

salt

1/4 teaspoon

baking soda

1/2 cup

butter

1

large egg

1 1/2 teaspoons

vanilla extract

2

large ripe bananas, mashed

1/2 cup

chopped walnuts
Grease the bottom of a 9 x 5 x 3 inch loaf pan, and preheat the oven to 350°
In a bowl, combine flours, baking powder, salt and baking soda. In a mixing bowl, with a hand-held electric mixer, beat together butter and sugar on medium speed. Beat until light and fluffy, and then beat in the egg and the vanilla extract.
With mixer on low speed, beat in flour, alternating with mashed bananas. Stir in chopped nuts. Bake at 350° for about 50 minutes—or until a toothpick inserted into the center of the bread comes out cleanly.
Cool bread in pan on a wire rack for 5 minutes, then turn the bread out of the pan and leave on rack until completely cooled. Apparently, for best flavour, you s
hould wrap the banana bread tightly in foil and store overnight before slicing and serving…but who can wait that long?!
Personally, I had two pieces right after that 5 minute cooling time was done.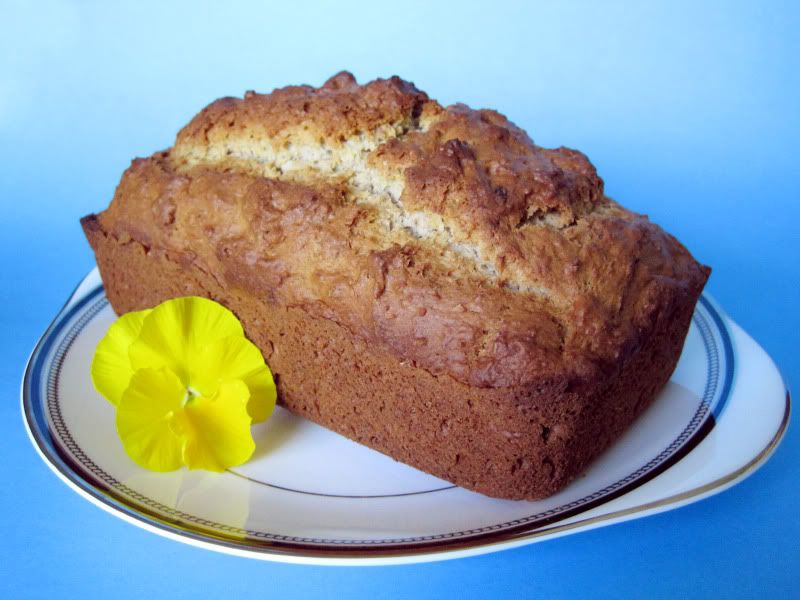 Look at that beauty
—
who could blame me?